SPOTLIGHT ON COMMUNITY PROJECTS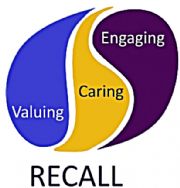 (REACHING and ENGAGING with COMMUNITY ADVICE and LINK LINE)


This project promotes and enables opportunities for active citizenship by enabling older and vulnerable people to re-engage and play a valued role within their own communities.
The RECALL Project is based on a community development model.


The RECALL Project is a free community-based good neighbour support service.


It provides support to older and vulnerable people in South and East Belfast and Castlereagh through a daily TELEPHONE CALL SERVICE, a BEFRIENDING SERVICE, and an ADVICE SERVICE. This allows them to remain independent in their own homes and to function in, and make a contribution to, their own communities. It reduces the fear of crime felt by so many and helps overcome social isolation and the risk of mental ill-health.


The Telephone Carer will check that the person is safe and well, remind them to take medication or of important appointments and will give them information on community events, community safety and signpost them to other agencies for further advice and support.


Other Services


The BEFRIENDING SERVICE is based in Oasis Caring in Action and offers older and vulnerable people the opportunity to be matched with a Befriender who will visit them in their own home and provide support, company and a listening ear.


The ADVICE SERVICE is based in East Belfast Independent Advice Centre and offers advice on a range of issues such as welfare benefits, tax credits, housing and debt.


Catchment Area

South and East Belfast and Castlereagh


Parent Organisation


The

TELEPHONE CALL SERVIC

E is based in The Bridge Community Association and Tullycarnet Community Support Services and makes daily phone calls Monday to Friday, to older and vulnerable people.


Contact Details:
RECALL,
c/o The Bridge Community Association,
135 Ravenhill Road
Belfast BT6 8DR.
Tel. (028) 9045 9007/(028) 9022 1221