This site is funded by the Northern Ireland Housing Executive through DSD's SPOD Programme.
(Small Pockets of Deprivation Funding)
Click on a quick link below!


Scroll down or click a link below
Heating Oil and Diesel Theft


As the price of crude oil rises, fuel oil tanks can be seen as rich and easy pickings by thieves. This means that local businesses and domestic properties can be targeted in the South Belfast area. By taking a few simple precautions, you can help protect your oil. If you require any further information regarding this issue or have information regarding oil or diesel theft please get in touch. Contact your local Neighbourhood Police or Crime Prevention Officer on
10 Top tips to protect your tank


1. Lock your gates
The simple act of keeping your garden or drive gates closed and securely locked can prevent a theft. Ensure that all gates and fences are in good repair.


2. Disguise your tank
Consider fencing, trellis and defensive planting. The planting of hostile, thorny shrubs around your tank and boundaries can provide extra protection. Good examples of defensive plants are Pyracantha, Berberis, Climbing Rose, Hawthorn and even Gooseberry.


3. Create obstacles
Plant pots and general garden paraphernalia can be placed in the path of any potential intruders. They will make noise and waste time moving the items or navigating around them. Remove and secure any tools or ladders which could be used as an aide to commit crime.


4. Limit the quantity of fuel in your tank
Full tanks are a more popular target, so consider limiting the amount of oil that you have in your tank at any one time.


5. Lock your tank
Use a good quality, alarmed padlock or install lockable caps with crop proof fittings. Where possible fit hardened flexible casings to any vulnerable fuel hoses so that they are harder to cut.


6. Fit a 'level Gauge' with audible alarm
The alarm should sound if the oil level in the tank suddenly drops, or falls below a certain point.


7. Consider installing security Lighting and CCTV
Lights can not only warn you of an intruder but also alert neighbours and passing patrols.


8. Install a 'tank cage or guard'
This is particularly important if you have already suffered a fuel theft. These welded cages offer the best protection while still allowing tanker access. Although this solution may seem expensive, when weighted up against the cost of lost fuel and/or a new tank that may be damaged during fuel theft, it can prove more cost effective in the long term. Such cages can also be alarmed as an additional layer of security.


9. Site your tank cleverly
If you have cause to re-site your tank or are installing a fuel tank for the first time, ensure that it is placed in a secure location - visible from your home and surrounding properties but not from the road.


10. Don't leave scrap metal in view
By removing any scrap from the view of potential offenders, you can avoid drawing attention to your property or your fuel tank! The Oil Firing Technical Association for the petroleum industry (OFTEC) offers advice and guidance for those who use and store oil on their premises. There are certain rules and regulations that may apply to you and OFTEC will help clarify these for you. They can be reached at www.oftec.org.uk or by calling 0845 6585 080. They also produce an 'Easy guide to domestic oil storage' which is very straightforward and useful. It may be possible to include heating oil and diesel on your insurance. Contact your insurer for details.
Going on Holiday?....... Think Household Security!


As schools finish and many families go on holiday, local police are encouraging people to be think about their household security before they head away.
Sergeant Brian McLaron commented on the issue:
"We all like to get into that summer holiday mode and look forward to our break away, but criminals will often seize the opportunity to strike when homes are empty, even for a few days. Our message is simple, don't make it easy for them"
"Leaving doors and windows open or unlocked is a common way people leave themselves vulnerable to thieves. Establishing a routine that ensures you check your doors and windows before leaving the house is one of the simplest steps you can take to protect your belongings"
"If you are heading away on holiday remember to cancel milk or paper deliveries. It is also wise to keep valuables out of sight. A safe is a wise investment for securing items such as jewellery, credit cards or financial documents. Don't leave keys in plain view or in a door lock"


"Local police officers will continue to address burglary and raise awareness of crime prevention however the community can also play a part by looking out for neighbours, reviewing household security, making sure that doors and windows are kept locked and reporting any suspicious activity immediately to police"


"If you require any further crime prevention advice, please contact your local crime prevention officer on 0845 600 8000".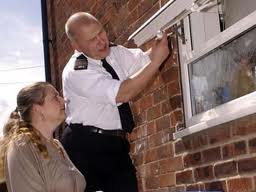 "A good many homes are burgled by opportunistic criminals"




"Open doors and windows are used to gain quick and easy access to homes"
General Home Security

Good home security, such as window and door locks, is the best way to reduce your chances of being burgled.


Quick tips


Going out? Always close and lock the external doors and windows – even if you are just going out for a short time.



Try to get into the habit of double-checking window and door locks when you are going to bed too. Have you turned the key on doors that may have been unlocked during the day?

Be careful with keys. Make sure you all know how to get out in case of fire, but be careful not to leave keys, including spares, near the door or where they could be reached from outside. And try not to leave them in a garage or under a flowerpot!

Installing new doors or windows? Make sure that they are certified to the appropriate British Standard (BS). The standard for windows is BS7950 and the standard for doors is PAS 24.

On older windows, you can add window locks to help stop people getting in (a burglar is less likely to break in if they have to smash a window). Use deadlocks for doors to make them more secure.

Put burglars off. Burglar alarms that are visible, good home lighting and security lighting in the right places can put burglars off. But make sure that lights don't disturb your neighbours and that burglar alarms turn off after 20 minutes.

Timers are good. Use timers to switch on lights and radios when you are away from home. Burglars will think twice because there might be someone at home.

Fences at the back of the house may add security. Restrict access to the rear of your home with good quality fences and locking gates.

Fit a door 'viewer'. Fitting a peep-hole allows you to see who is at the door. A door chain lets you open the door a little way to talk to the caller.

Remember it is safest to not open your door to strangers in any circumstances and a door intercom system permits you to speak to a caller without opening the door.

Lock garages and sheds. Never leave garages or sheds unlocked, especially if they are connected to your property.
Home Security for Older People


If you are an older person, then you may feel more vulnerable to some crimes. However, older people are actually less likely to become victims. A few simple steps can also help reduce your risk of crime:



Think about joining a monitored telephone scheme which can allow you to call for assistance in the event of a trip or fall at home, or if you are feeling at risk at home by simply pressing a button.

Some companies operate a password scheme for older or vulnerable customers – their representatives are expected to confirm a password to prove that they are genuine.

Don't keep large sums of cash at home – use a bank account instead.

Many areas run schemes aimed at assisting older people with their home security and general maintenance. You should ask for advice from the police, the local council or a voluntary group.

Have a list of useful numbers by your telephone. These may include the numbers of your family, local police station, local council, etc.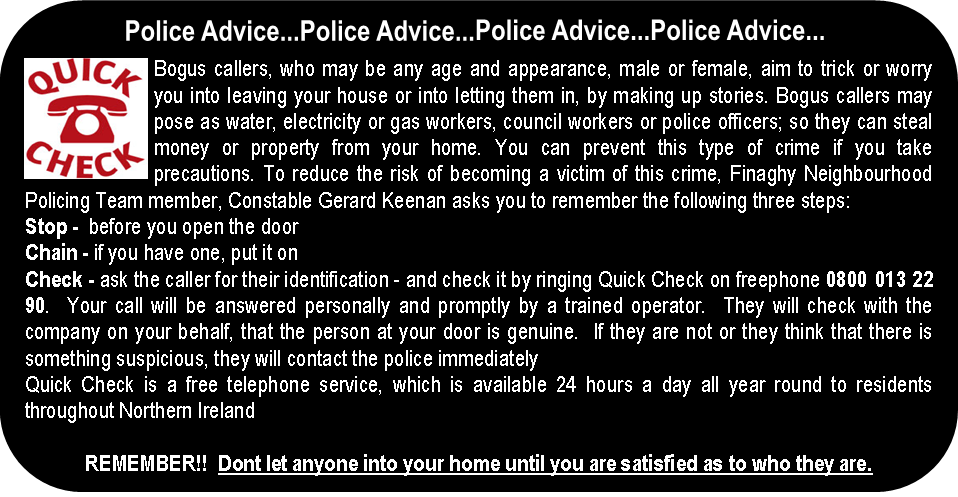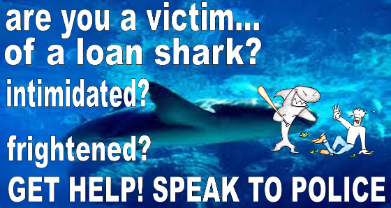 These bloodsuckers target the most vulnerable members of this community, whilst enjoying the benefits of their evil, cowardly trade.
They will lend money to anybody irrespective as to their circumstances and then threaten or use physical violence to borrowers who can't keep up or miss payments. All too often illegal money lenders or "loan sharks" are also involved in drug dealing and other criminal activity. There are instances where children have been lent money to buy drugs and then parents have been visited to repay their debts. Post Office or Bank Cards can be taken as security for illegal loans.
In the past, paramilitary regimes were at the forefront of illegal money lending. This is no longer the case in South Belfast with local people being advised to contact the Police, a Politician or a local Minister immediately should they be approached by anyone lending money either under the auspices of any paramilitary group or any individual.
Don't pay for a loan shark's holidays!
Don't pay for a loan shark's fancy car!
Don't pay for a loan shark's comforts!
Don't pay for a loan shark's Christmas presents!
Report anyone you know who is an illegal loan shark
anonymously and in total confidence to
Crimestoppers on 0800 555 111
or contact local police at Lisburn Road on 0845 600 8000.
CLEAR YOUR DEBT EARLY! REPORT IT TODAY!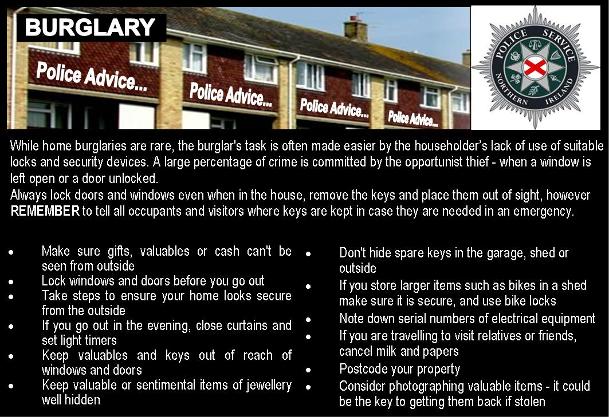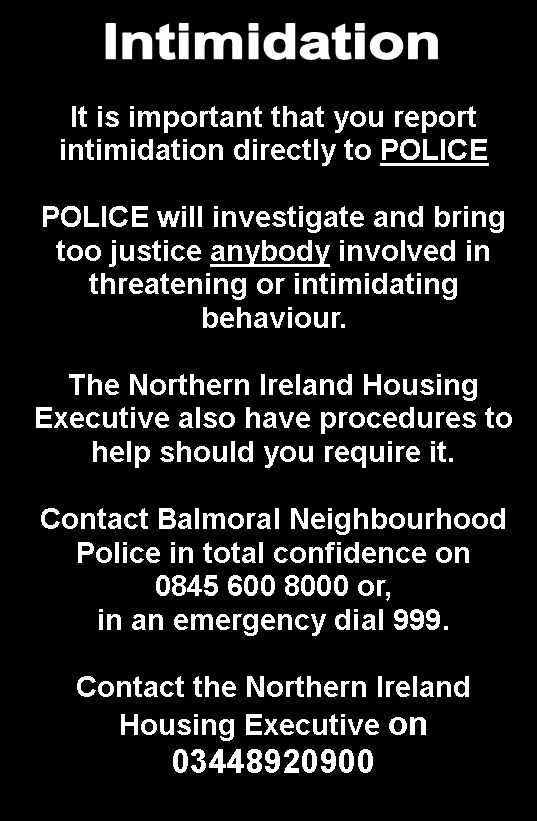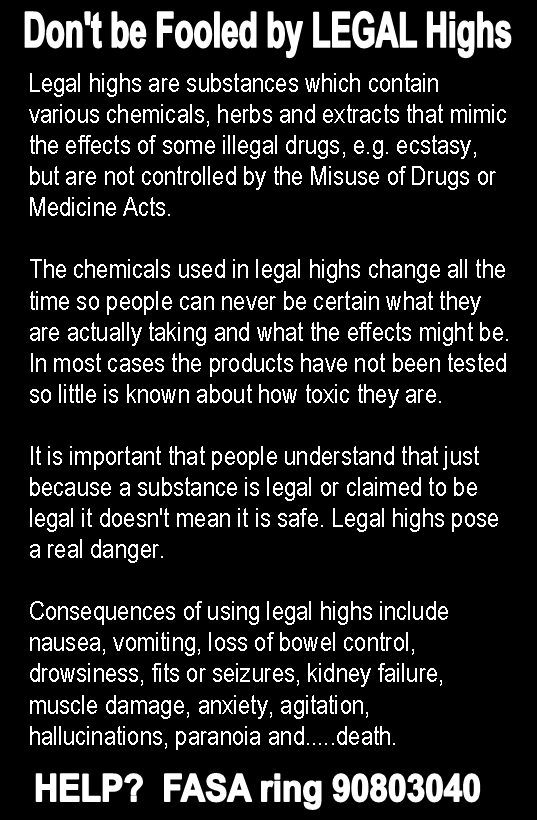 Crime Prevention Advice & Tips
Personal Safety- Outdoors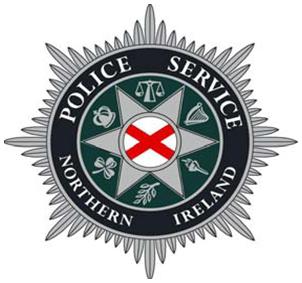 Outdoors

If you are on your own there are some simple things you can do to make sure you stay safe. For example:
Stay in bright, well-lit and busy areas.

Look and act confident.

Get a personal attack alarm. They are available from DIY stores or ask your local Crime Prevention Officer.
Bag Safety and Valuables


We all care about our personal property but, remember, your personal safety is always more important.



If you feel in danger, then let your valuables go.

Carry your bag close to you with the clasp facing inwards.

If possible carry your things in a small bag across your body, under your outer coat.

Spread your valuables around. For example, carry your house keys in your pocket, your phone in your bag and your money in your jacket.

Try not to advertise your valuables, mobile phone, laptop, MP3 player, jewellery, watches.
Being Followed


On the first sign that you are being followed, get to a safe location and call for help - never take chances with your safety.



You can check if someone is following you by crossing the street – more than once, if necessary.

Go to the nearest busy place or well-lit area and call the police on 999.

Avoid using an enclosed telephone box, as you could be trapped inside.

If you are in immediate danger and there are other people about, call out for help.
Unknown Vehicles


If you think you are being followed by an unknown vehicle or feel threatened it is best to err on the side of caution and call the police immediately on 999. Other practical steps you can take to protect yourself include:



Scream and set off your personal attack alarm. Personal alarms are a good deterrent.

Get away as quickly as possible.

Make a note of the car's registration number and the driver's description.

Write down details as soon as possible afterwards and phone us to report the incident.
Jogging, Cycling or Walking


It is best to pursue any outdoor activity in a group but this is not always possible. Follow our common sense advice to protect yourself against danger.



Try to vary your route and time.

Stick to well-lit areas.

Keep to main paths and open spaces.

Avoid wooded areas.

Avoid wearing an MP3 player or personal stereo as this will make it more difficult to hear traffic or someone approaching from behind.

Do not take shortcuts through dark or lonely areas.

Walk facing the traffic so a car cannot pull up behind you unnoticed.

Never hitch-hike or take lifts from strangers.
Crime Prevention Advice & Tips
Personal Safety- Driving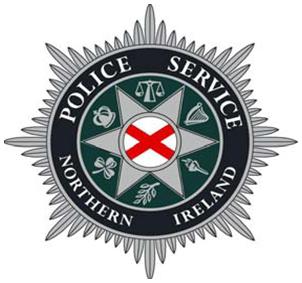 When Driving

Always make sure that your car is in good condition before you set out and carry a can of fuel in case of an emergency. If you think you are in danger then call the police immediately on 999.


Before you Start a Journey

Plan your route and try to stay on main roads.

If you are meeting someone, tell the person the time you expect to arrive and what route you are taking.

Make sure you have enough money in case of an emergency and a mobile phone or phone card in case you need to make a call.

Charge your mobile phone fully before leaving.
During the Journey


Do not stop if someone tries to flag you down. When it is safe to do so, call us from your mobile or find a public phone. Only give lifts to people you know well.



Keep car doors locked and keep valuables out of sight.

If you need air, only wind your window down a little so nobody can reach in while you are stopped in traffic.

Keep your mobile out of sight and do not use it while driving.
Parking your Car

Remember if you are parking in daylight things will look different at night. To ensure your safety upon return, always park in a busy, well-lit area.

Always have your keys ready when you are coming back to your car.

Take a look inside before you get in and make sure there is no-one there.
Breakdowns


If your car breaks down at night it can be a frightening experience but there are things you can do to help yourself.


If you are on a motorway:

Follow the arrows to the nearest phone.

Do not cross the carriageway.

Wait outside your car (as far away from the carriageway) with the front passenger door open.

If someone approaches your car, lock the doors and speak through a small gap in the window.
If you are on the hard shoulder or using the emergency telephone:

Keep a sharp lookout for danger.

Do not accept lifts from strangers.

Wait for the police or the breakdown service to arrive.

Crime Prevention Advice & Tips
Mobile Phone Safety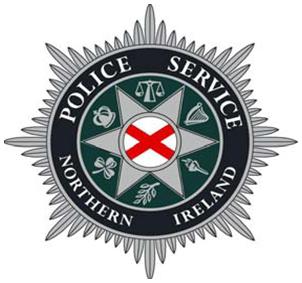 Mobile Phone Safety

Mobile phones are a big attraction for thieves. Mobile phone theft is most likely to happen in bars, nightclubs, restaurants or on public transport, so be cautious.
Let us give you some tips for keeping your mobile safe.
Remember to:
Keep your phone out of sight when not in use.

Use your phone's security lock code, if it has one.

Record details of your electronic serial number (ESN).

Get separate insurance.

Some phones have an IMEI number which is a unique identifier for your phone.

For your IMEI number key *#06# into your mobile and it will display a 15 digit number.

Register your mobile with your service provider and have your IMEI number available.

This will identify you as the legal owner of the mobile phone should it be lost or stolen.

Properly mark your phone with your postcode and door number.

Be careful when using your phone in public view.

Never leave a mobile phone in a vehicle.

Never 'walk and talk' with your phone.

Keep your phone in a standard case to disguise its make and model.

If your Mobile is Lost or Stolen

Always keep your phone details safe and secure and make sure they are separate from your mobile phone. If your mobile phone has been lost or stolen:

Report it to us immediately.

Inform your service provider of the situation.

Call the new central service provider on 08701 123 123 or your own service provider quoting your IMEI number.

It is a good idea to register your mobile phone and other property. This service is free, easy to use and secure.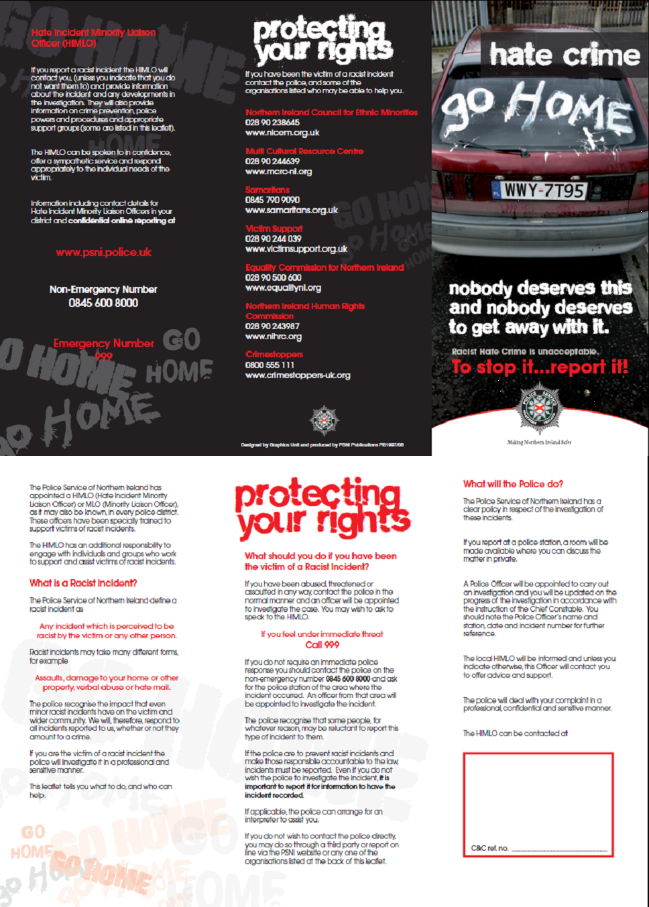 DOMESTIC ABUSE

The police want to make sure that you can live a life free from fear and abuse. They are here to protect you. You have nothing to fear contacting police on a sensitive issue like this. Officers are trained to help you. They understand the problems you are experiencing.

If you need expert advice then speak to your local police Domestic Abuse Officer or to an Independent Agency.

If you are affected by domestic abuse you can call 0845 600 8000 or the 24 hour Domestic Violence Helpline on Freephone 0800 917 1414. In an emergency call 999.


New or existing groups, eg neighbourhood watch etc, are more than welcome to join this site, as are volunteers who may like to get involved in any of these initiatives. Please use feedback section if you would like to volunteer, become involved or simply leave ideas and suggestions for the content of this website.
This website is a Benmore Community Development Association initiative under DSD's SPOD Programme