This site is managed by Benmore Community Development Association and is supported by the
Northern Ireland Housing Executive through the SPOD Funding Programme. (Small Pockets of Deprivation Funding)

This is a "community led" website supporting the Community, Northern Ireland Housing Executive, Police, Belfast City Council and other relevant statutory and voluntary sector agencies to work together in multi-agency approaches, to deal with crime, anti-social behaviour and illegal drug activities in the greater Finaghy area. This site and the associated Policing & Community Safety Partnerships, rely totally on the services of local residents who volunteer their time in order to help make our areas safer for everyone. Please take the time to browse our site, hopefully you will have an enjoyable experience!
Harry Smith (BCDA)
BCDA & Finaghy Residents Group Moylena & Moveen Multi-Storeys Garden Services
(Click on a picture above to enlarge)
BRINGING HAPPINESS OUT OF THE DARK!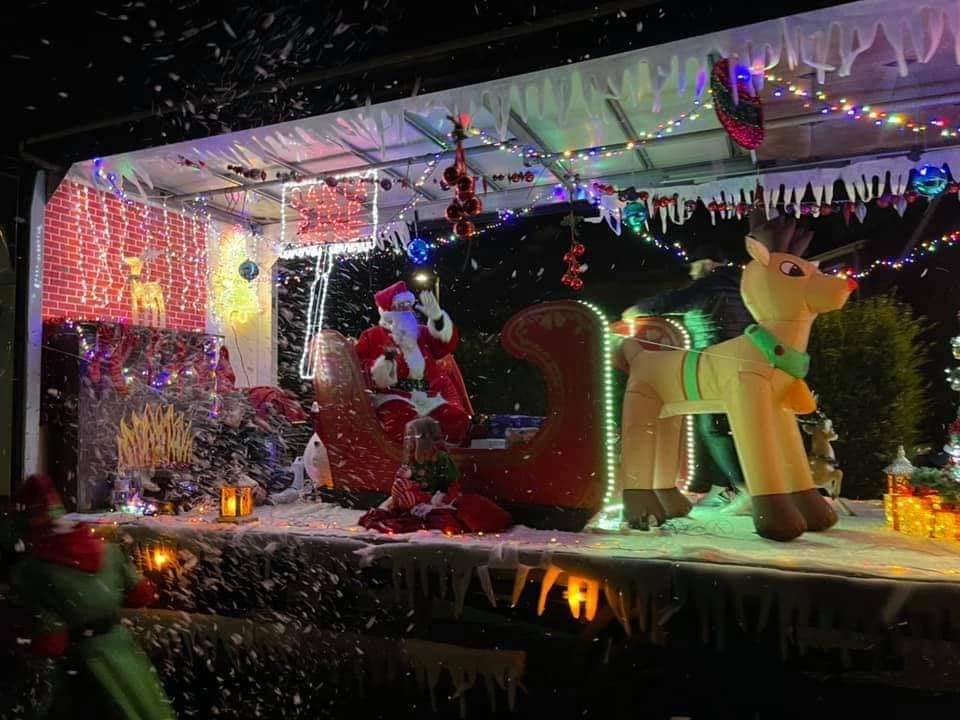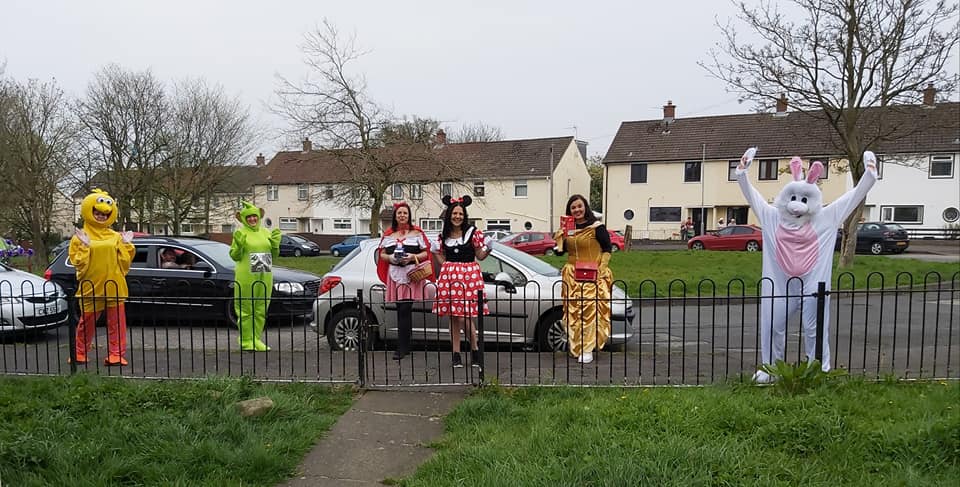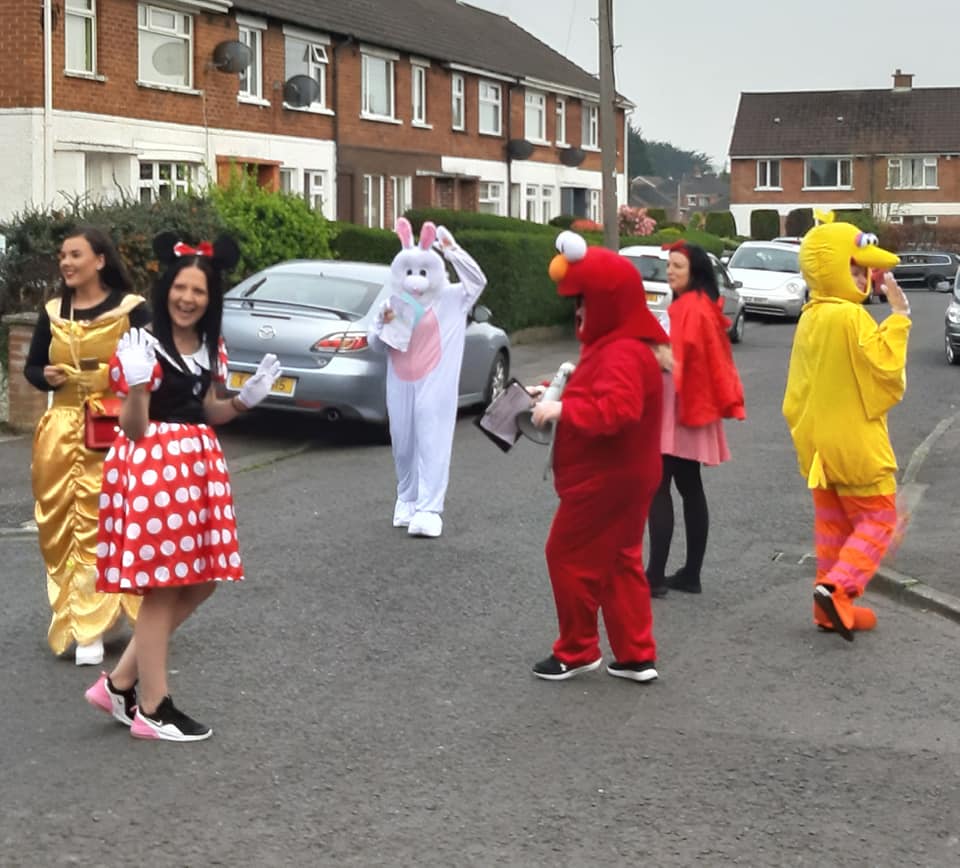 WELL DONE FINAGHY RESIDENTS GROUP!
PLEASE! DON'T FORGET ABOUT COVID19 THIS CHRISTMAS....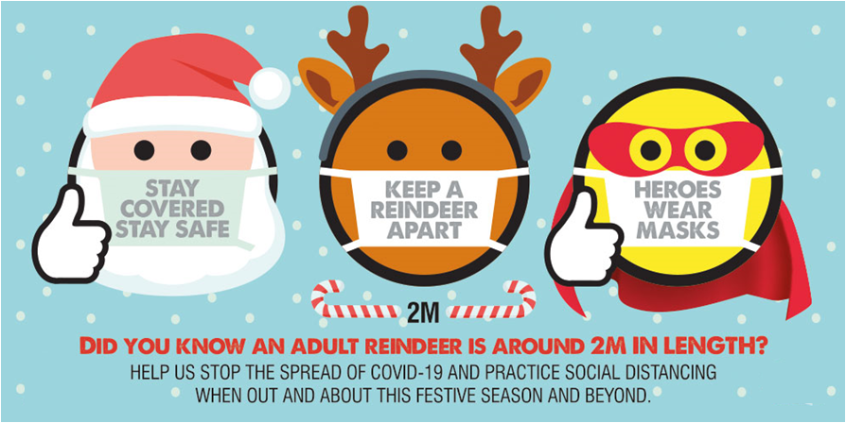 Protect your home from BURGLARS this Christmas!
(click on a picture below to enlarge)
LATEST UPDATE! Finaghy community watch facebook site is advising of a number of burglaries and attempted burglaries in the Finaghy area. Make sure all your doors and windows are locked at night and during the day when when you leave your home. Please dont hesitate to ring the police if you notice anyone acting suspiciously in our area. Ring 101 or dial 999 in an emergency! KEEP OUR COMMUNITY SAFE!


FINAGHY COMMUNITY CENTRE - PLAY PARK VANDALISED
Following a telephone call from the Council about ongoing damage being carried out in the Play area at Finaghy Community Centre, we have asked the Council to install CCTV cameras to monitor the play area. More damage has been done to the park and there is evidence of alcohol being consumed. This has been going on for the last few months and unforunately it involves local well known children from our estate. Trees and branches have been broken, flowers pulled out of planters and the area is covered in broken glass caused by beer and cider bottles being smashed. Council Staff have removed benches, a table, plants and damaged trees. In over 18 years this park has never been vandalised. It is absolutely disgraceful and the Council have agreed to turn off the free wifi at night in order to discourage those responsible from gathering in this park. On behalf of Finaghy Community Centre Committee, I would appeal to all residents living in close proximity to this park at the community centre not to hesitate reporting any anti-social behaviour or vandalism directly to the police by dialing 101 or 999 in an emergency. Hopefully the CCTV cameras will identify those responsible and enable the police to prosecute them before the park has to close due to ongoing vandalism. This would be a great loss to themany children and parents who use this facility.
PROTECT OUR CHILDREN'S PLAY PARK AT FINAGHY COMMUNITY CENTRE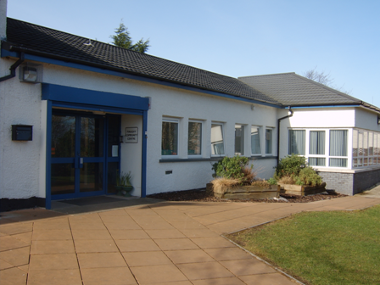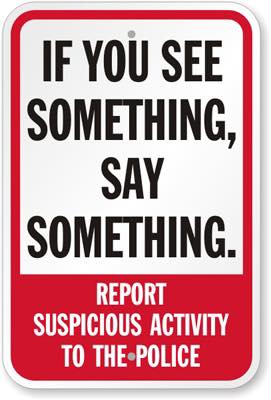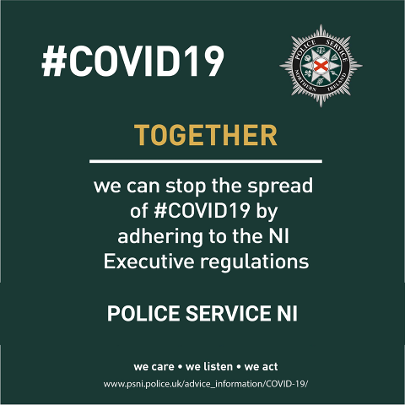 Finaghy Residents Support Ethnic Minority Community
Finaghy residents have expressed serious concerns in relation to a racist attack on a ethnic minority family home in the Locksley Gardens area of Benmore estate. Last weekend some idiots sprayed graffiti on the front of their family home stating "locals only"
This family consisting of two adults and two children have resided here for 10 years and were devastated that someone would do this to them. Residents in Locksley Gardens were quick to respond with neighbours quickly taking direct action to remove the graffiti and reassure the family that they are more than welcome to stay in their home.
The victims received visits and support from other Locksley Gardens residents as well as a gift of flowers whilst other Finaghy residents were quick to use social media (Facebook) as a means of condemning this despicable behaviour.
Well done everybody who expressed their support for this family and in doing so represented the true friendly welcoming nature of the Finaghy community.
Needless to say all residents should report all instances of racism or other crime directly to police by dialing 101 or 999 in an emergency
Updated by Harry Smith

The Current Guidelines and how they effect you!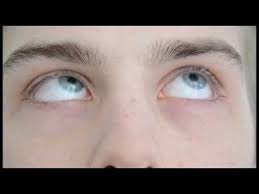 The aim of this website is to promote positive partnership relationships between the community, PSNI and a range of other agencies involved in dealing with crime and anti-social behaviour. Information sharing, accountability and sign posting are issues that are central and core to the ethos of the website and associated Policing & Community Safety Partnerships.


The website provides contact and work details of police and other relevant agencies and includes updated reported crime/anti-social behaviour statistics. Crime prevention initiatives and advice will feature prominently along with details of "hot spots" identifying particular areas associated with crime or anti-social behaviour. Minutes from partnership meetings will be displayed on the website and (subject to funding) a local Policing and Community Safety Partnership magazine will be printed and delivered to homes in each area therefore providing residents with no internet access, details of the work of this website and local partnerships.


New or existing groups, eg neighbourhood watch etc, are more than welcome to join this site, as are volunteers who may like to get involved in any of these initiatives.



Scams are when criminals use lies and deceit to fool you into parting with your cash. You usually get nothing in return and lose your money. Scams are getting more sophisticated and difficult to spot so it's important to know what to look for.


Always be wary of the following situations;
something which is sounding too good to be true normally is
if you are contacted unexpectedly by a company or person you have never heard of, by post, email, phone, text or on the doorstep
if you have been asked for personal or bank information
if you aren't given long to make a decision or you feel pressured into making one immediately
if you're asked to pay anything up-front and if the only contact details are a mobile number and a PO box address
In short, if in doubt, apply the S.C.A.M test:
S - seems to good to be true

C - contacted out of the blue

A - asked for personal details
If you think that someone is trying to scam you please report it to police on 101 or 999 in an emergency.
Remember legitimate banks or similar institutions will not ask you for your password or pin number for credit / debit cards.
Partnership Approaches to Deal with Crime & Anti-social Behaviour
Contact Details and Responsibilities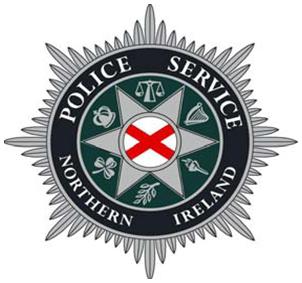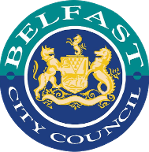 REPORTING SUSPICIOUS ACTIVITY


The vast majority of people or vehicles reported as 'acting suspiciously' are entirely innocent. However it is important that you report your suspicions to police so that they can check.
Serious crimes have been prevented due to the vigilance of the public and partnership work with police to Keep People Safe. Suspicious behaviour can be hard to define. Generally, if any behaviour gives rise to your concerns, we would like to hear about it.

Suspicious behaviour can include:


An individual trying the door handle of multiple cars.

A vehicle driving about an area several times.

People deliberately concealing their face when seen.

Movements of industrial/agricultural vehicles at odd times of the day or night.

Vehicles in or around closed business premises.
This list is merely a guideline, if you have any concerns about a person or a vehicle, please contact Police on 101 or 999 in an emergency. You can help police to carry out their enquiries by providing:
The basis for your suspicions.

What are they doing?

A good description of the person(s) you have concerns about. What clothing are they wearing? Are they carrying anything?

The make/model and colour of any vehicle involved. If you can get the registration mark of the vehicle write it down or type it into your phone as soon as possible to make sure it is accurate.

The direction of travel of any person or vehicle. Where are they going?
Do not put yourself at any risk to obtain information for the police.
Provide what information you can and police will make enquiries. If circumstances change or you witness a crime being committed contact police

immediately by dialling 999.


Once the police make enquiries they should update you with the outcome.
(Regardless of the outcome police will not identify the individual to you or disclose any personal information)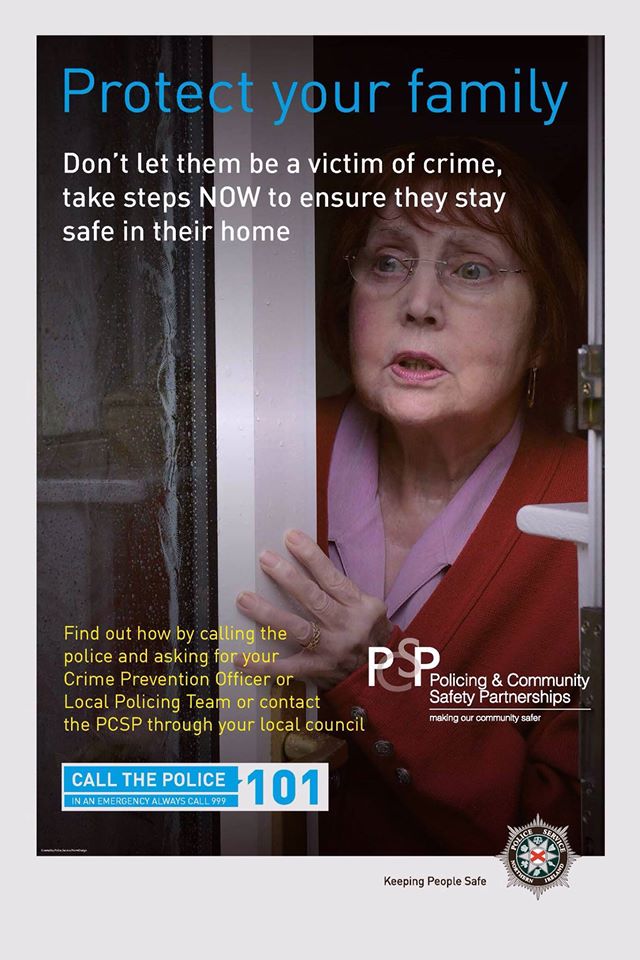 Bogus caller Finaghy.
An example from last year. A 92 year old resident had a male caller at their home in the Finaghy Road South area.
Stating they were from Virgin Media, they asked to check the phone line. The resident remained with the male at all times, and nothing was stolen, as subsequent checks showed no engineer was in the area or due to call.
Look out for your family, friends and neighbours, impress upon them that they do not have to let anyone into their home, even if shown ID. Genuine callers will understand this, and call back at a more appropriate time when a friend or family member is available.
Please share.



Uniquely, community organisations and representatives, not only work in partnership with the police and other agencies to deal with crime etc, they also provide a valuable monitoring and accountability role to ensure crime, anti-social behaviour and illegal drug activity are properly dealt with and the local community kept informed of progress.
The partnerships are built upon significant levels of trust, confidence and accountability. All community participants must be committed to entirely peaceful, law abiding means to deal with crime and anti-social behaviour issues.
Community groups and representatives accept, whilst they support and hold police and other agencies to account in terms of delivering services, the police and other agencies are also holding community partners to account to ensure that they remain committed to operating in entirely peaceful law abiding ways.
Currently there are four areas associated with this initiative, - Benmore, Taughmonagh, Erinvale and Orpen. If you reside in any of these areas and are interested in becoming involved by attending meetings or volunteering for leaflet delivery etc then contact us via the feedback page!
click here >
For feedback
CRIME PREVENTION AND ADVICE
click on any green link above

Greater Finaghy and Taughmonagh

Policing & Community Safety Partnerships

Working in Partnership with a number of Agencies including..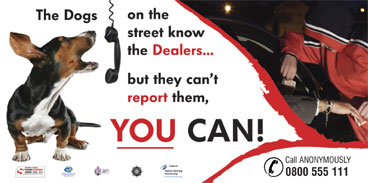 Northern Ireland Crimestoppers is dedicated to fighting crime across Northern Ireland. Crimestoppers is promoted in communities across Northern Ireland, to let people know that Crimestoppers is there for them as an anonymous route to pass on information about crime.
Crimestoppers guarantees anonymity, which means that no-one can ever find out who passed on information about crime. To pass on information about crime anonymously, call Crimestoppers on 0800 555 111 or fill out their secure, encrypted online

Giving

Information Form
Crimestoppers will pass information to the relevant authority and no-one can trace it back to you.
You don't have to let a few people in your area spoil a peaceful life - make that important call and report any information you may have.
Crimestoppers don't want to know who you are - they only want to know what you know. If you have information about who's dealing drugs in your area, contact the charity Crimestoppers anonymously by calling 0800 555 111 or filling in our anonymous online form.
No NAME!.. No ADDRESS!.. No PHONE NUMBER!.. No PROBLEM!.. RING TODAY!